GTmini
Based on the model BLF GT and the original design team, the GT mini is a mini version thrower that runs on a single 18650 cell. Compare with GT, the tiny size allows it much convenient for carrying and one-handed control. By adopting the Cree XPL High-Intensity LED, it emits a maximum output that exceeds 1200 lumens and a beam distance over 750 meters. Easy operated ramping UI, multiple modes designed, IP68 rated dust and waterproof protection, GT mini is essential for a task as searching and rescuing, etc., and it is the best choice whether you are a flashlight enthusiast, outdoor or ordinary users.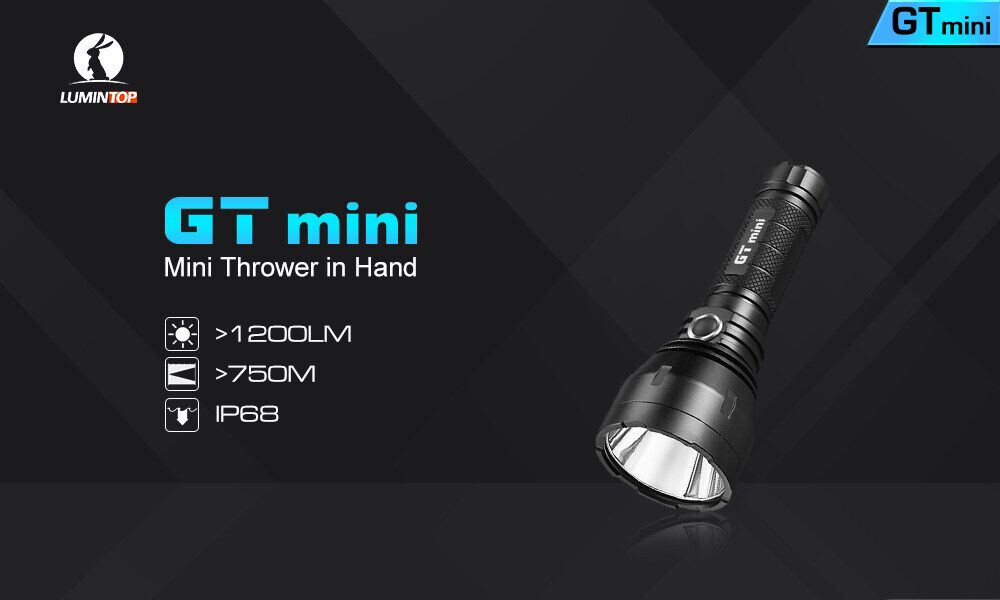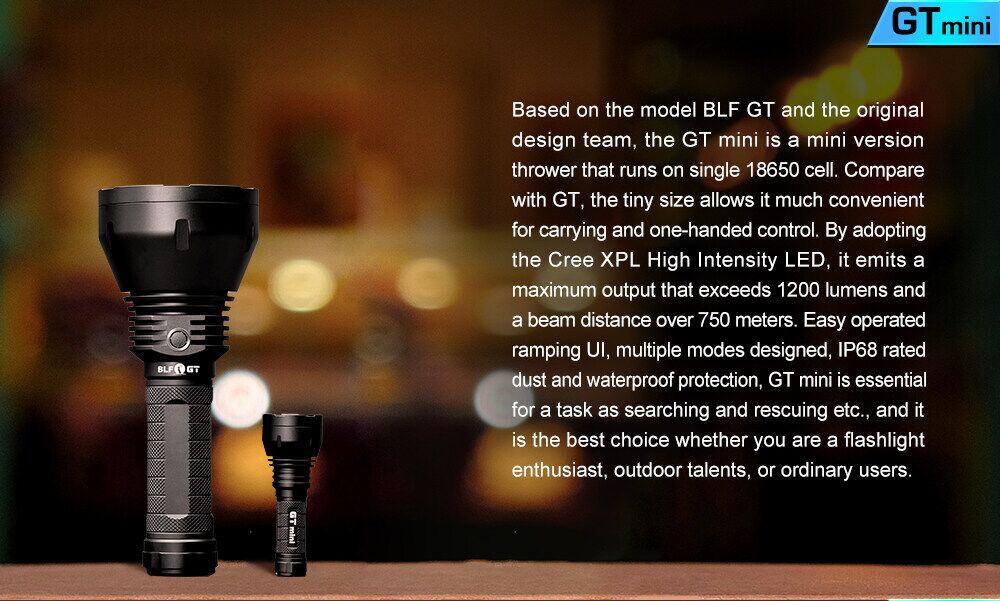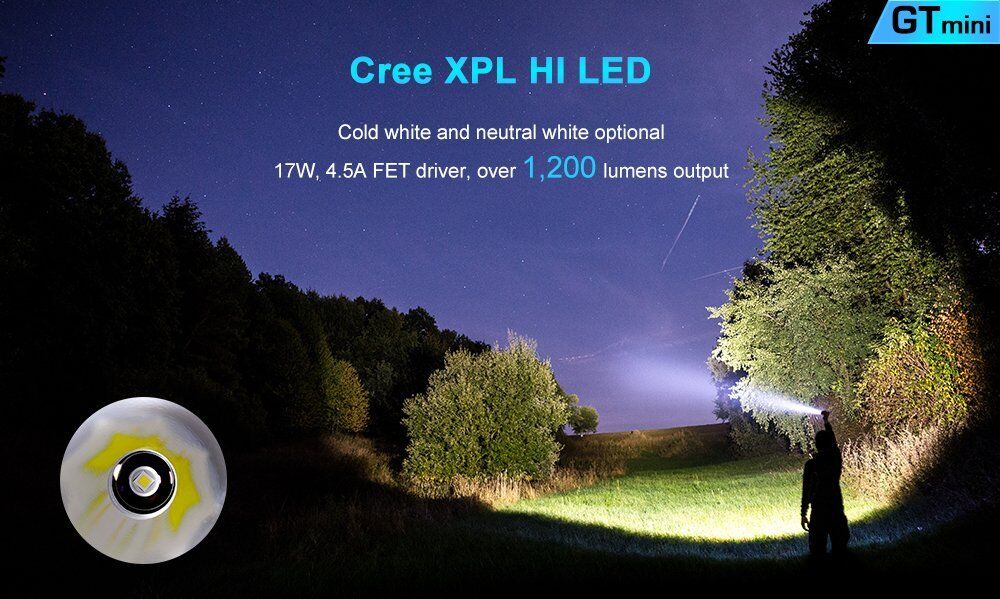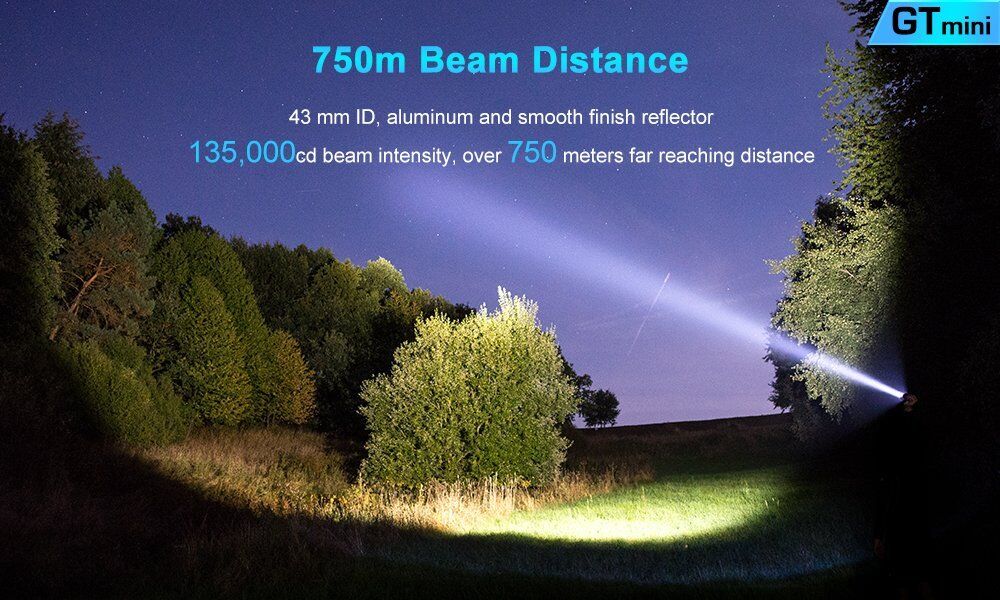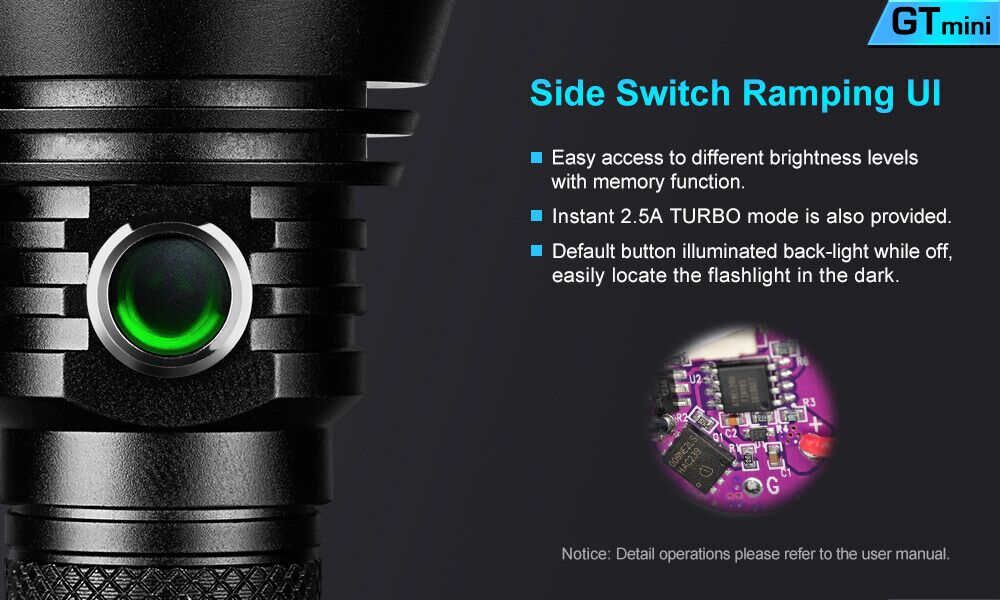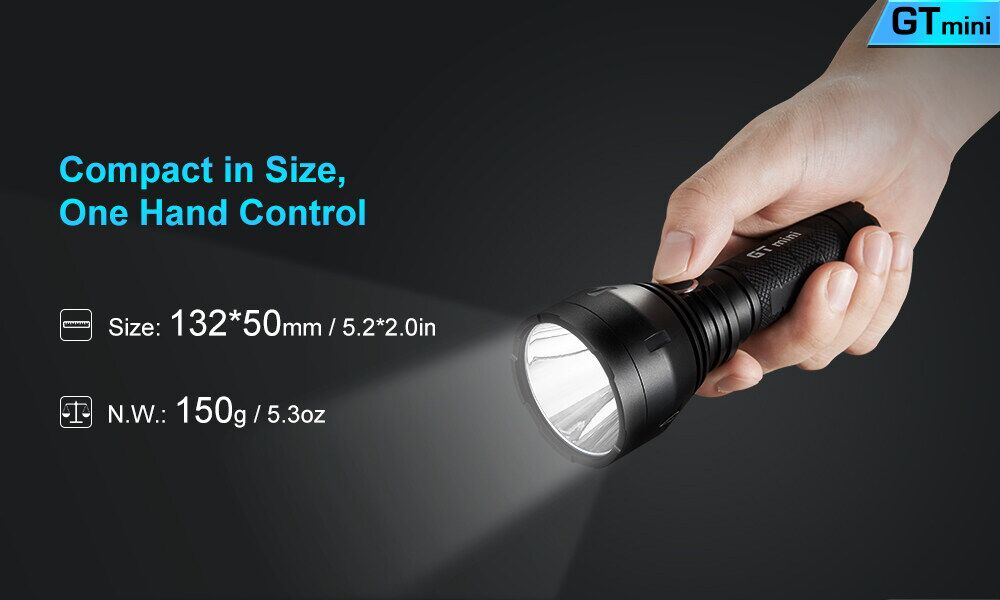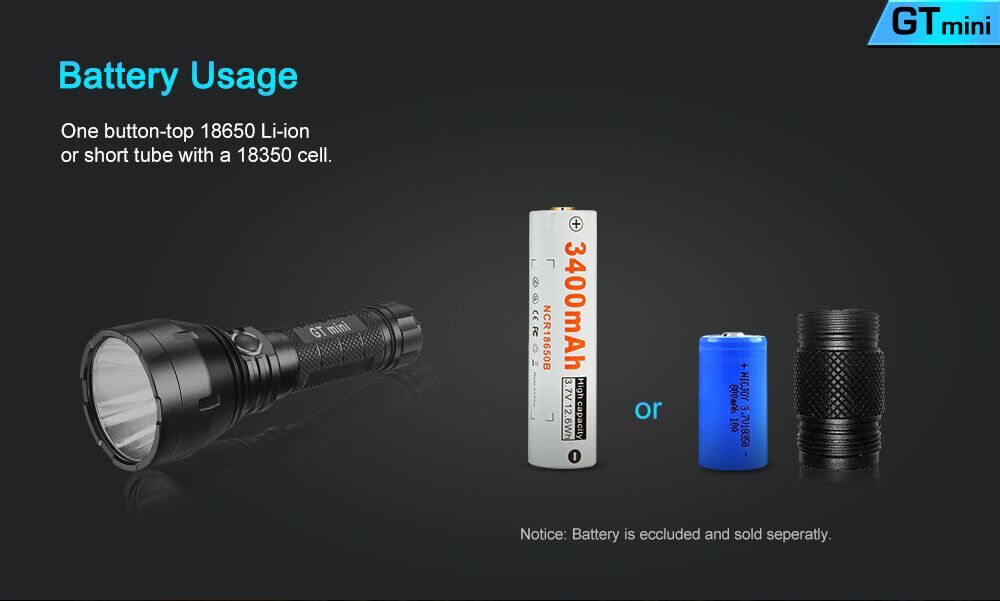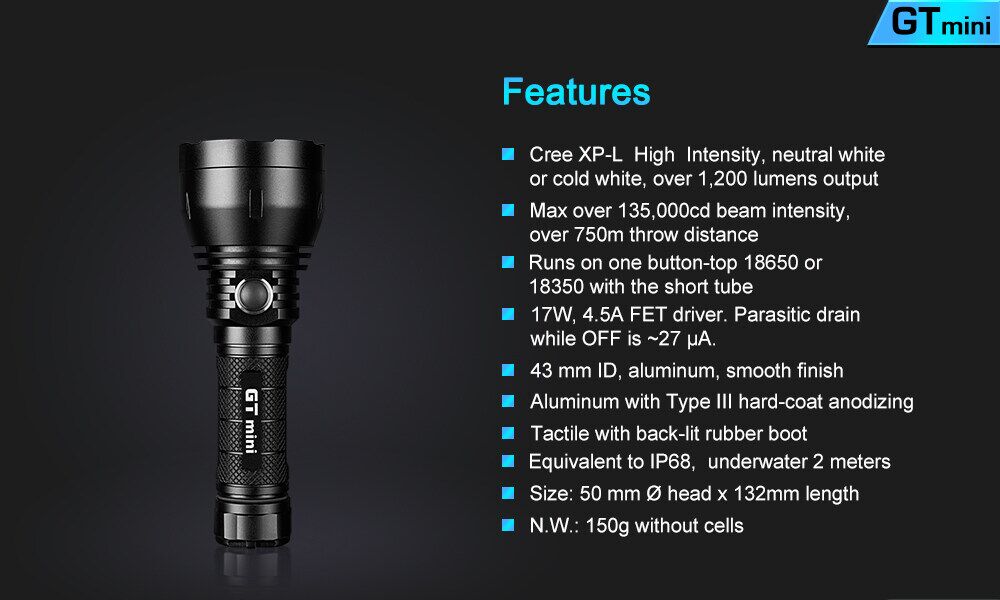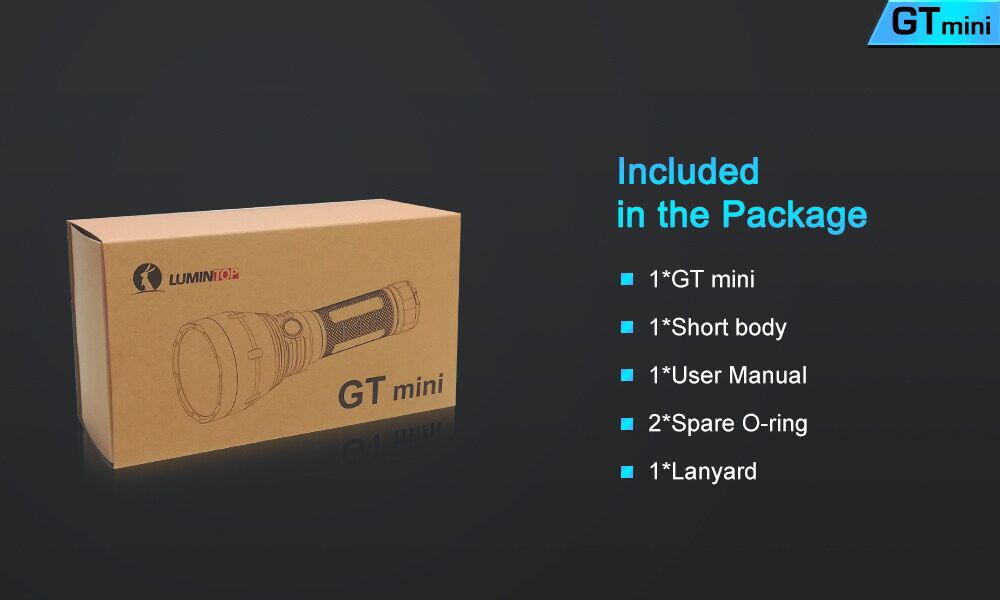 Features
Emitter: Cree XHL High Intensity, neutral white and cold white optional, mounted on copper DTP MCPCB
Flux: >1200 lm
Intensity: >135,000cd (ANSI throw >750m)
Firmware: Tom E??s open-source NarsilM v1.2
User interface: [1] By default the GT mini is set to use the very intuitive Narsil smooth RAMPING UI. Instant access to a TURBO mode is also provided.
[2]A more conventional discrete level MODE-SET UI is available as an alternative. Anyone of 12 pre-defined mode-sets can be selected.
[3]MOMENTARY mode is useful for signaling purposes or rapidly/brie?y lighting up targets.
Battery: One button-top 18650 or 18350 (short tube included) Li-ion cells Protected cells are recommended. Cells are not included.
Driver: 17W, 4.5 A FET driver. Parasitic drain while OFF is ~27 ??A.
Re?ector: 43 mm ID, aluminum, smooth ?nish
Lens: Glass with anti-reflactive coating
Body: Aluminum with Type III hard-coat anodizing
Button: Tactile with back-lit rubber boot
Ingress rating: IP68, underwater 2 meters
Weight: 150g without cells
Dimensions: 50 mm ? head x132 mm length
Download
Reviews