GT3 Mini (Andúril UI)
GT3 Mini (Andúril) is a variant from the standard format GT3 Mini which uses Anduril firmware. It's a compact yet powerful mini flashlight. Utilizes three Cree XHP50.2 LEDs, and runs on a single 26350 Li-ion cell, GT3 Mini emits an amazing max 6500 lumens output. With a length of 76mm and a weight of 96g, including the stainless steel lanyard ring, it's easy and convenient to carry in your outdoor advantages, e.g. hiking, and camping. The 26650 battery is also usable by using an extension tube which is being sold separately.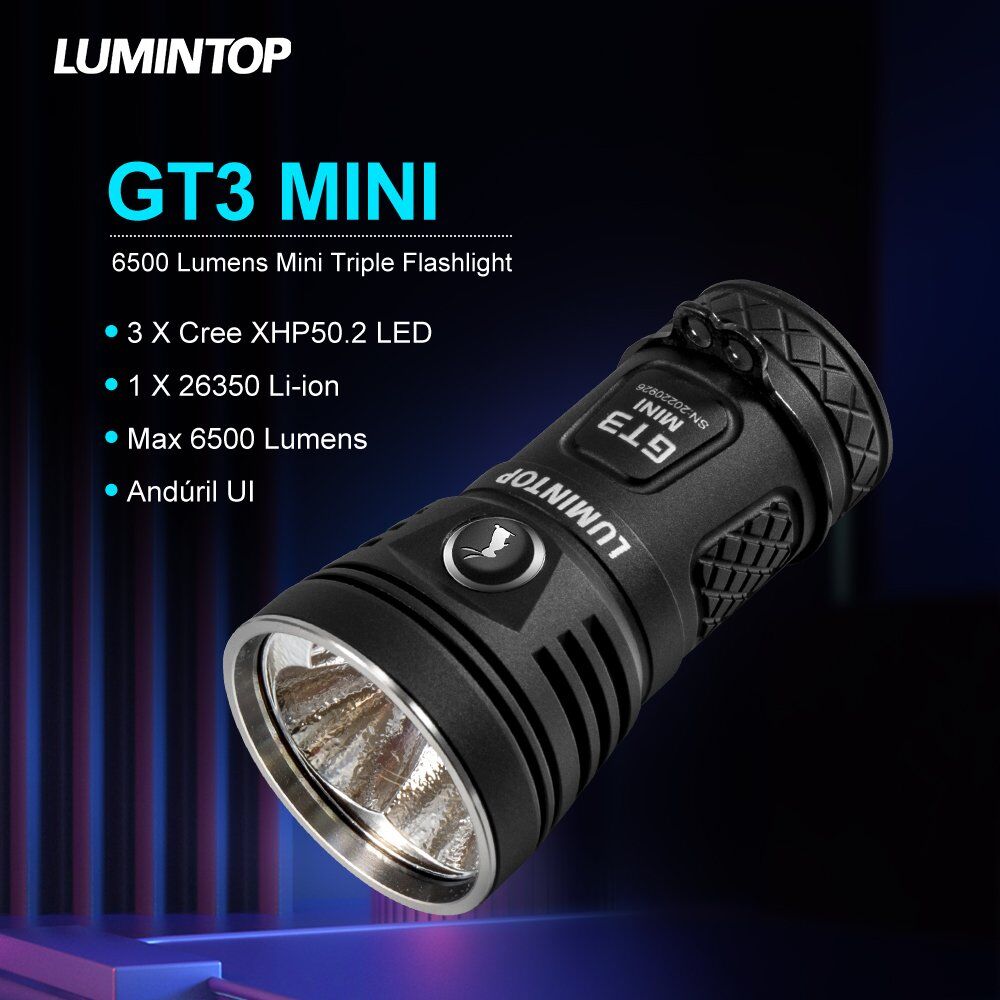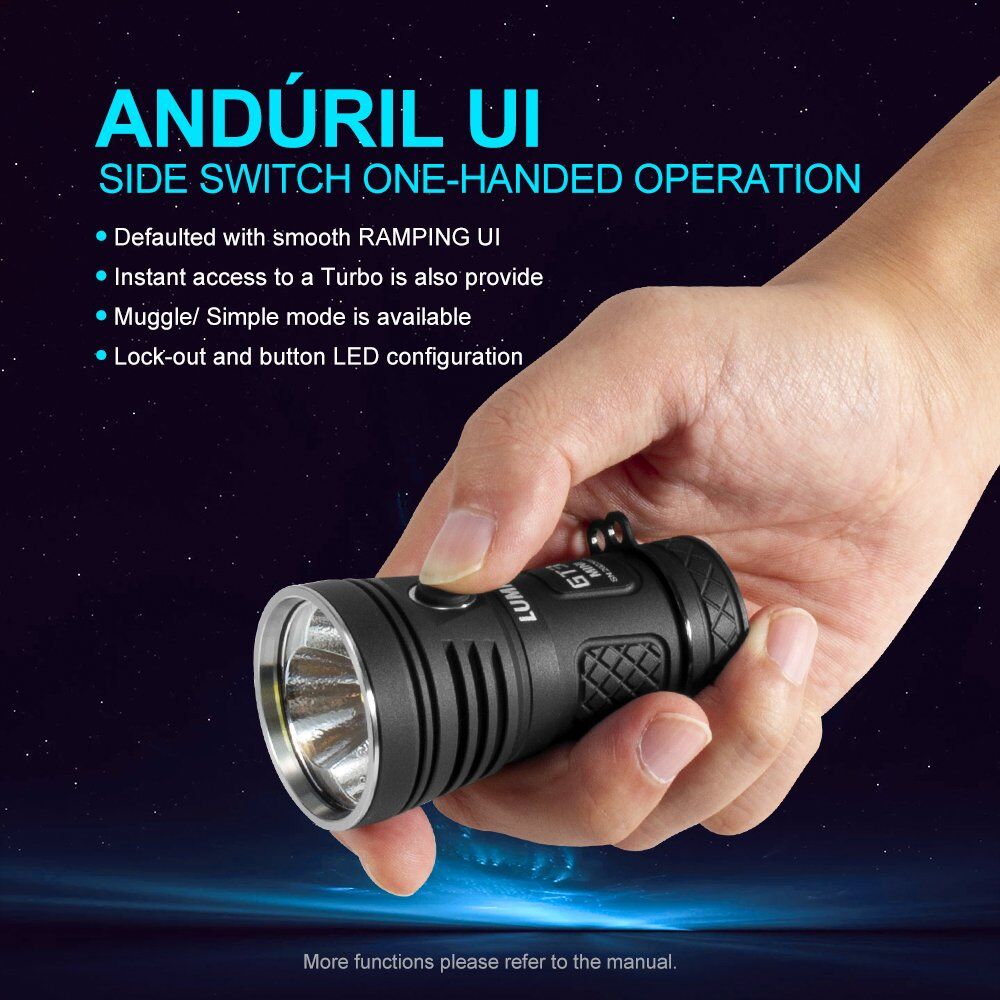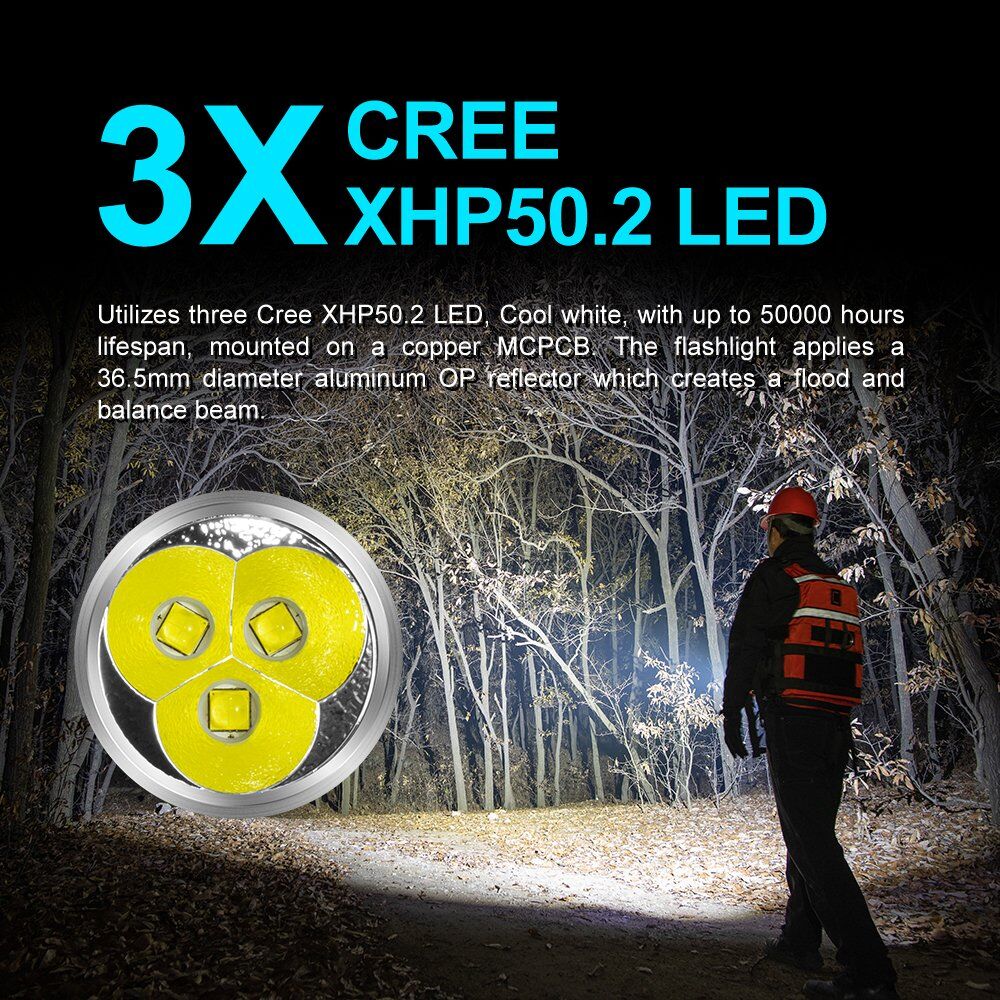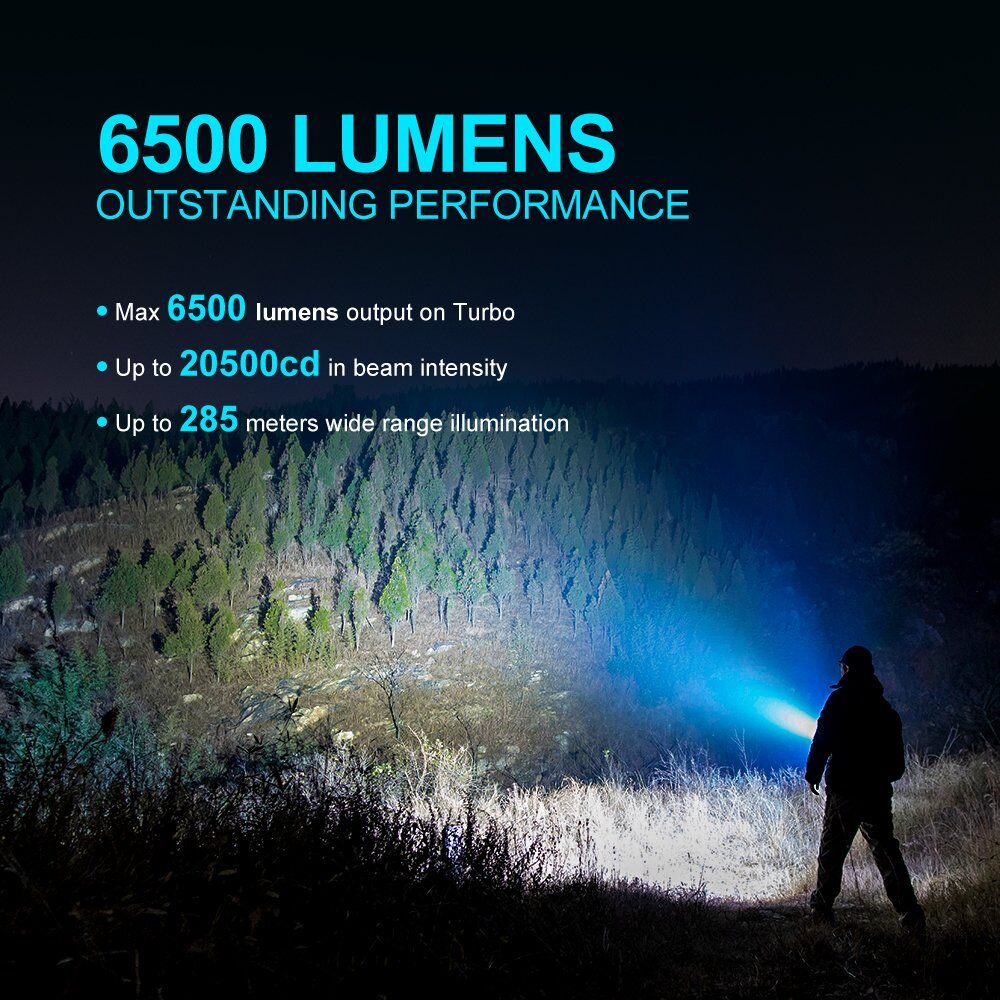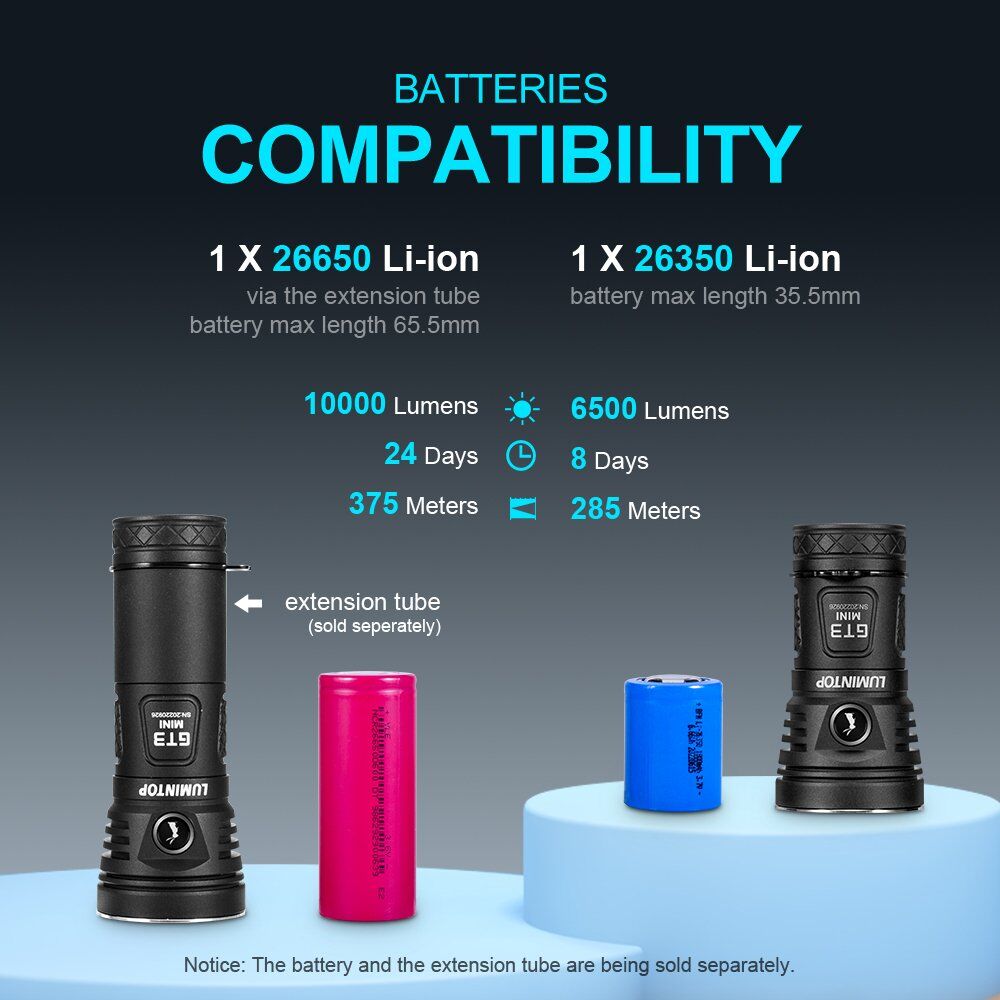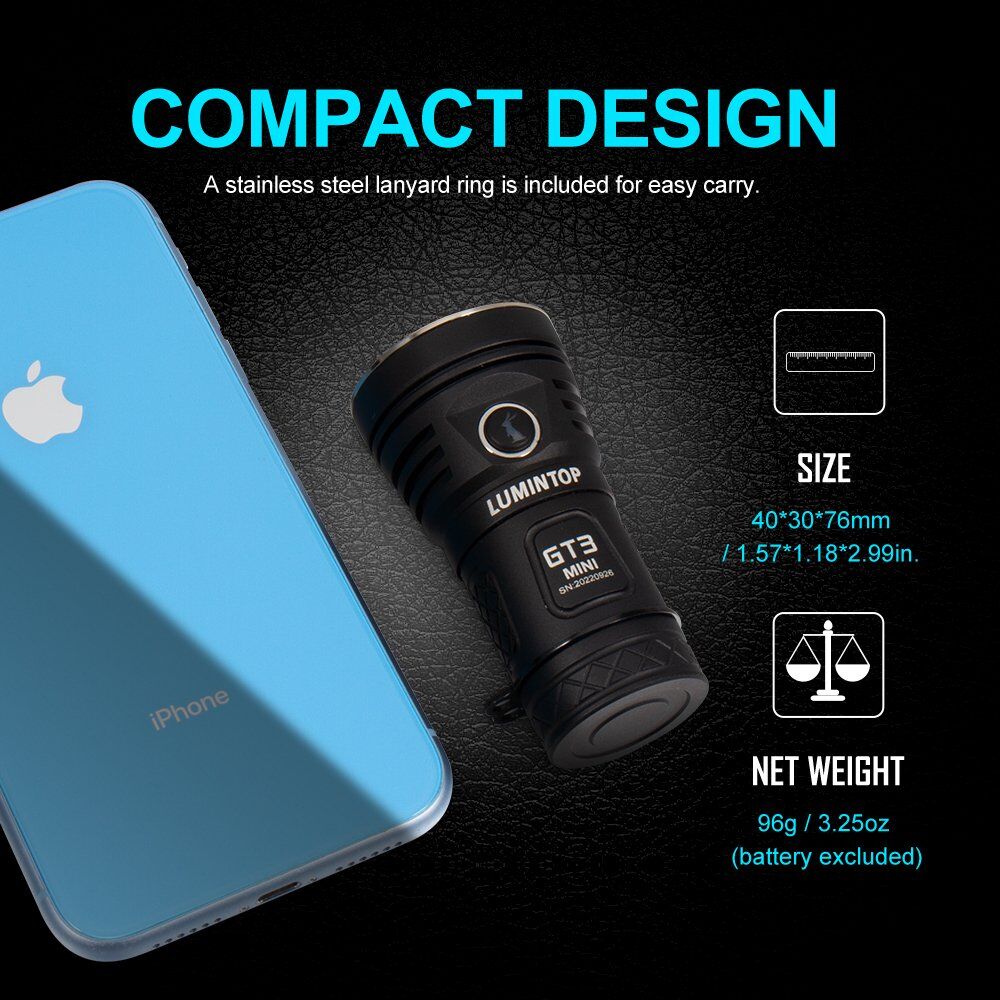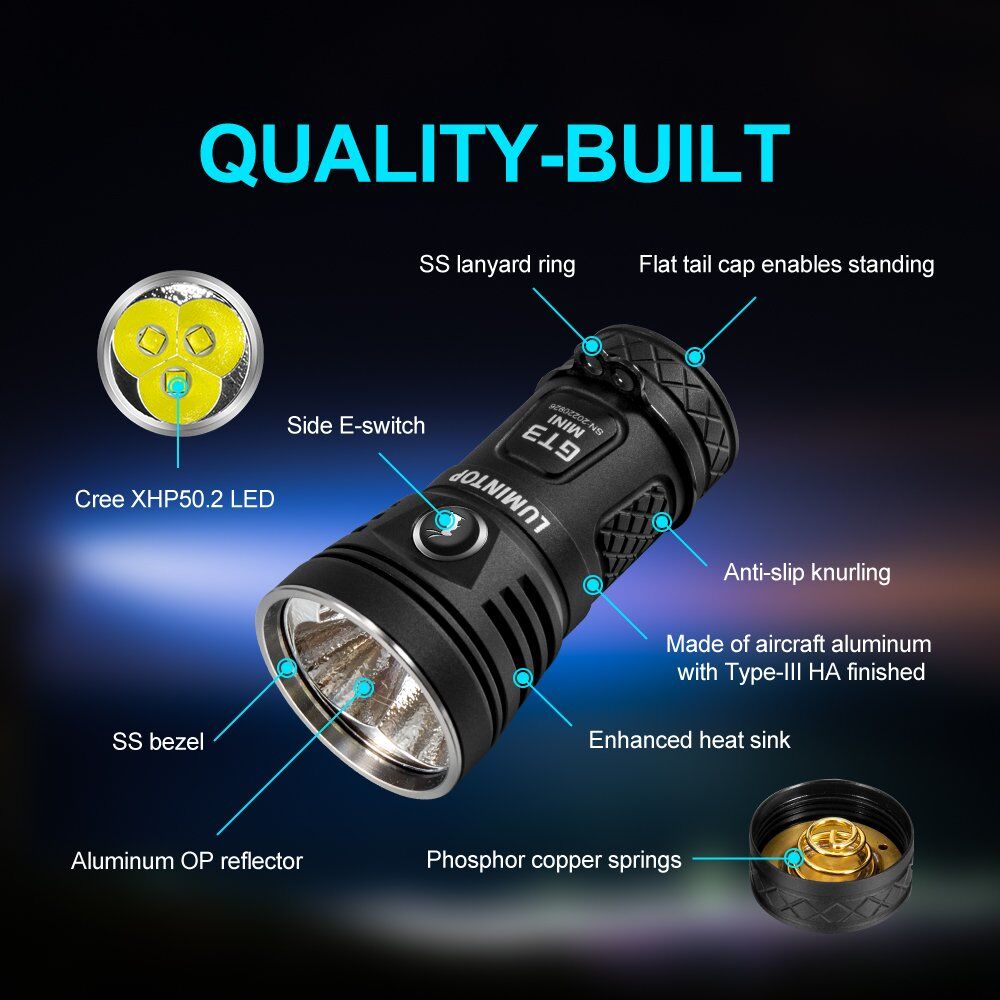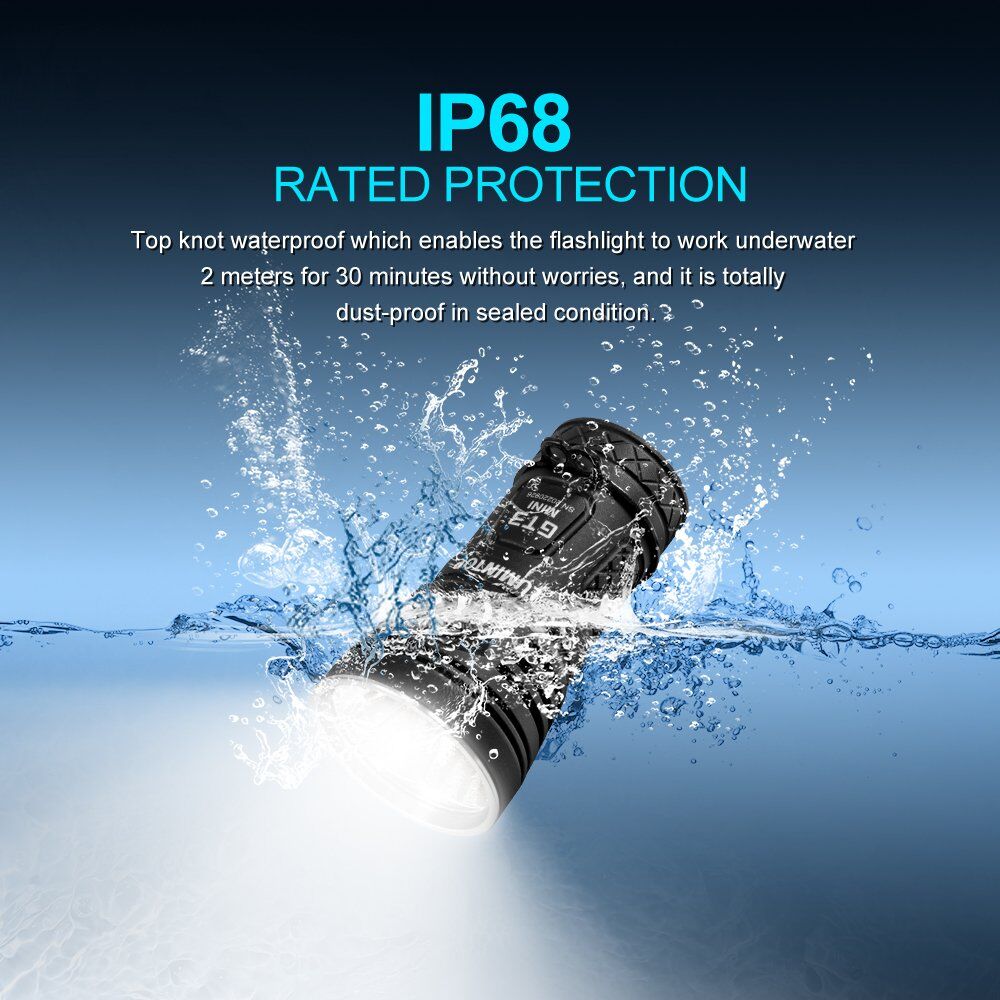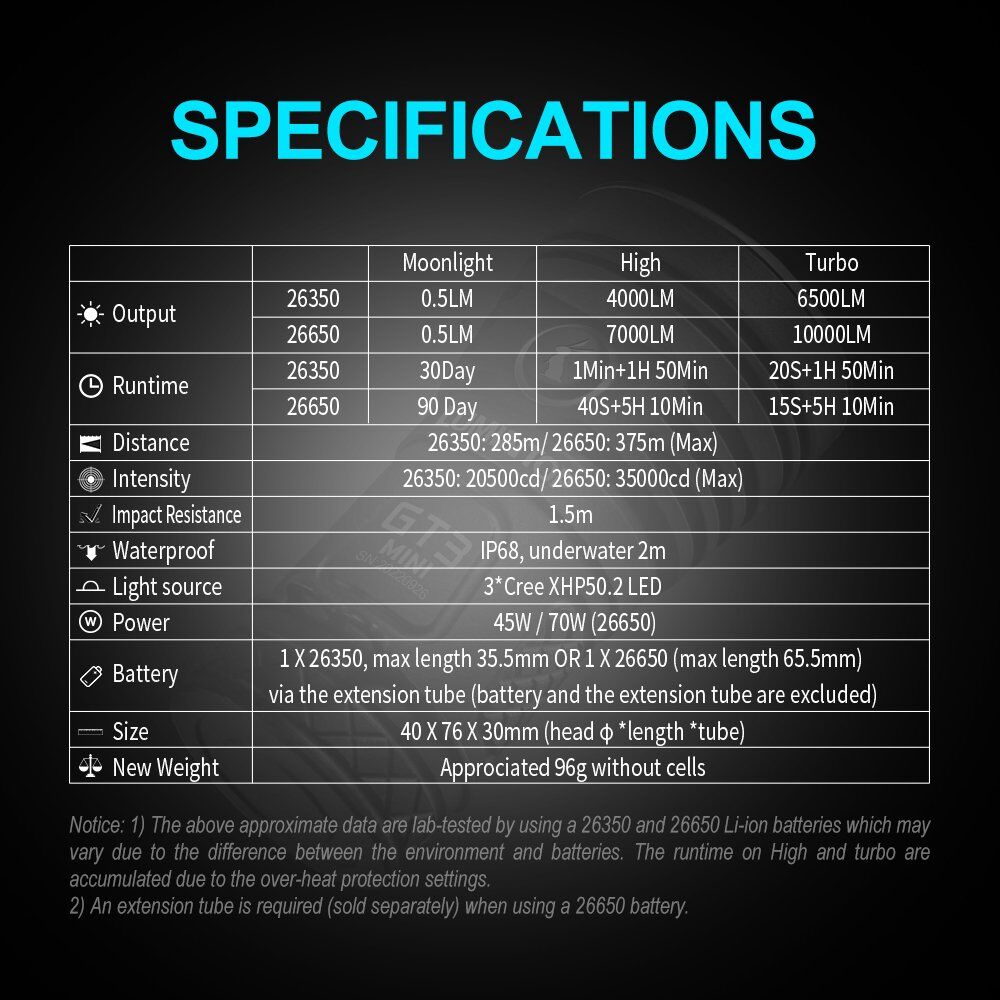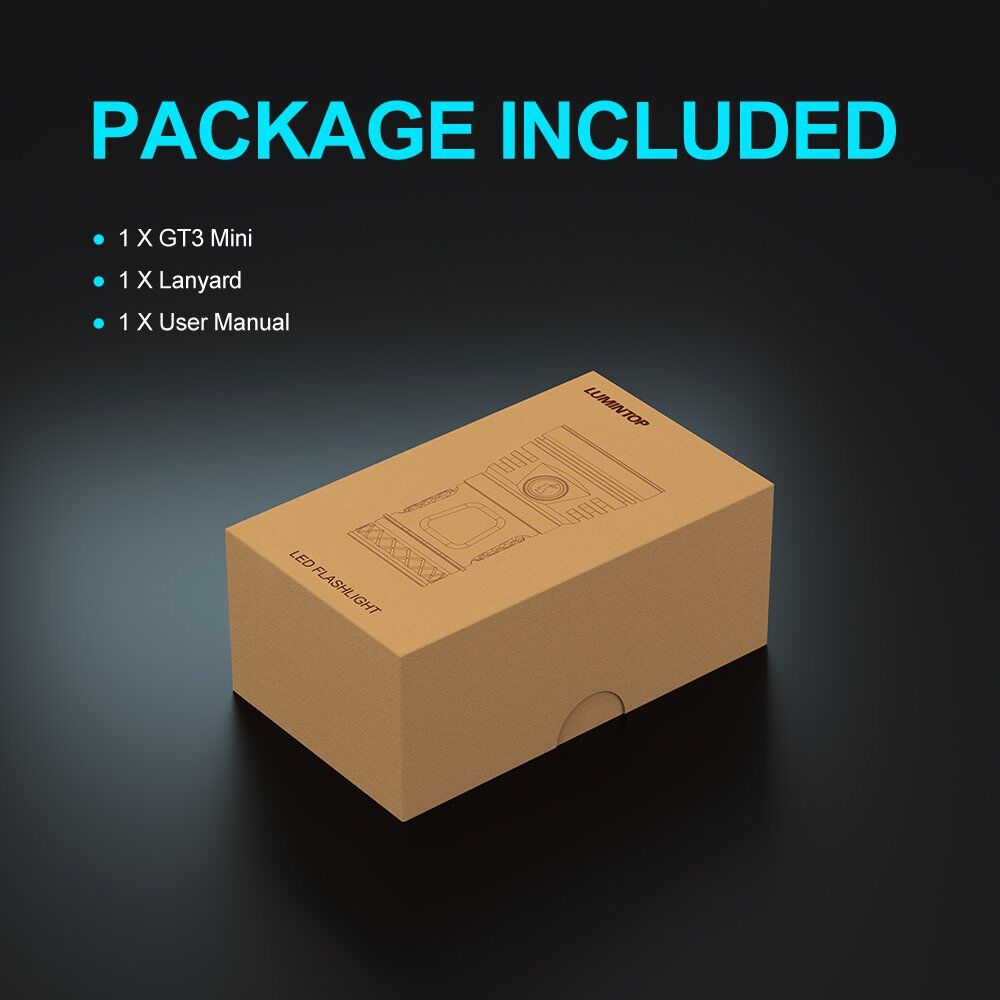 | | |
| --- | --- |
| Battery | 26350 |
| Beam Rang | 201-500m |
| LED | XHP50.2 |
| Lumens Range | >5000 Lumens |
| Material | Aluminum |
| Weight | 61-100g |
Features
Emitter: 3 X Cree XHP50.2 LED
Flux: Max 6500 lumens output on Turbo
Throw: Max 285 meters ~20500cd
User interface: Anduril firmware with defaulted smooth ramping UI, and advanced and instant Turbo are also provided.
Battery: 1 X 26350 Li-ion with max length 35.5mm, or 1 X 26650 Li-ion via the extension tube, max battery length 65.5mm. The cell and extension tube are excluded.
Reflector: Aluminum OP reflector
Body: Aluminum with Type III HA anodizing
Button: Tactile with back-lit rubber boot
Ingress rating: Equivalent to IPX-8, underwater 2m
Dimensions: 40*30*76 mm (head Ø*tube Ø*length)
Weight: Approximately 96g without cells
Specification
Moonlight
High
Turbo
Output
26350
0.5LM
4000LM
6500LM
26650
0.5LM
7000LM
10000LM
Runtime
26350
30DAY
1Min+1H 50Min
20S+1H 50Min
26650
90DAY
40S+5H 10Min
15S+5H 10Min
Distance
26350: 285m/ 26650: 375m (Max)
Intensity
26350: 20500cd/ 26650: 35000cd (Max)
Impact Resistance
1.5m
Waterproof
IP68, underwater 2m
Light Source
3 X Cree XHP50.2 LED
Power
45W / 70W (26650) (Max)
Battery
1 X 26350, max length 35.5mm, or 1X26650, max length 65.5mm (excluded)
Size
40*30*76mm (head*tube*length)
Net Weight
~96g (battery excluded)
Notice: The above approximate data are lab-tested by using a 26350 and 26650 Li-ion batteries which may vary due to the difference between the environment and batteries. The runtime on High and turbo are accumulated due to the over-heat protection settings.
Download
Reviews