FW3A
Thank you for supporting this community project. The FW3A was designed by Fritz15 and the flashlight forums TLF & BLF. Brought to life by Lumintop. – the FW3A team –
The FW3A is a small elegant and yet ultra high-intensity flashlight. With the only 92.5mm in length, it delivers a max 2800 lumens amazing output by a single 18650 battery. The smooth bottom electronic metal switch controls various functions including smooth ramping, stepped mode setting, strobe, etc. It is the best EDC flashlight choice for a flashaholic, collector, etc.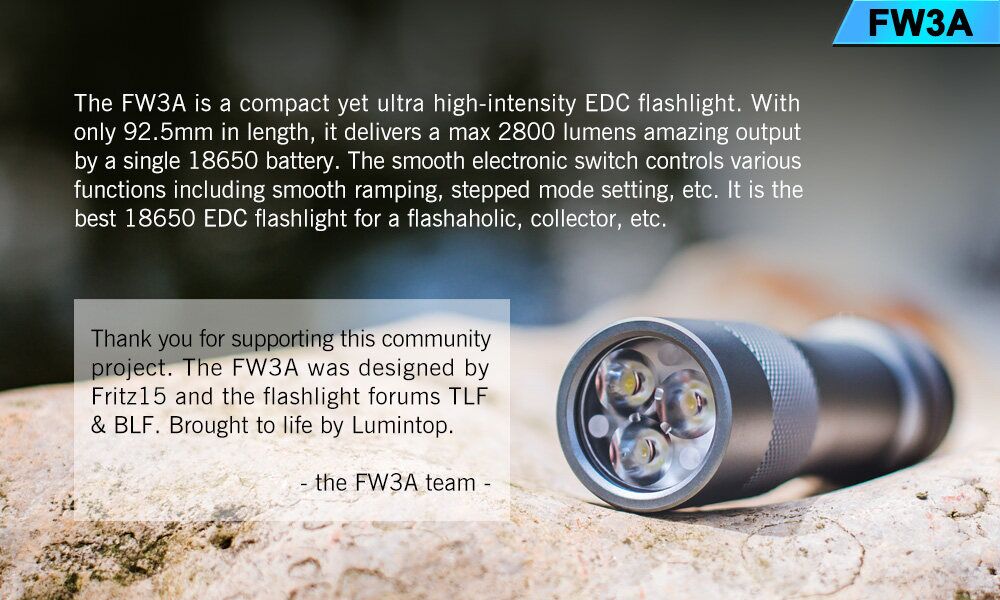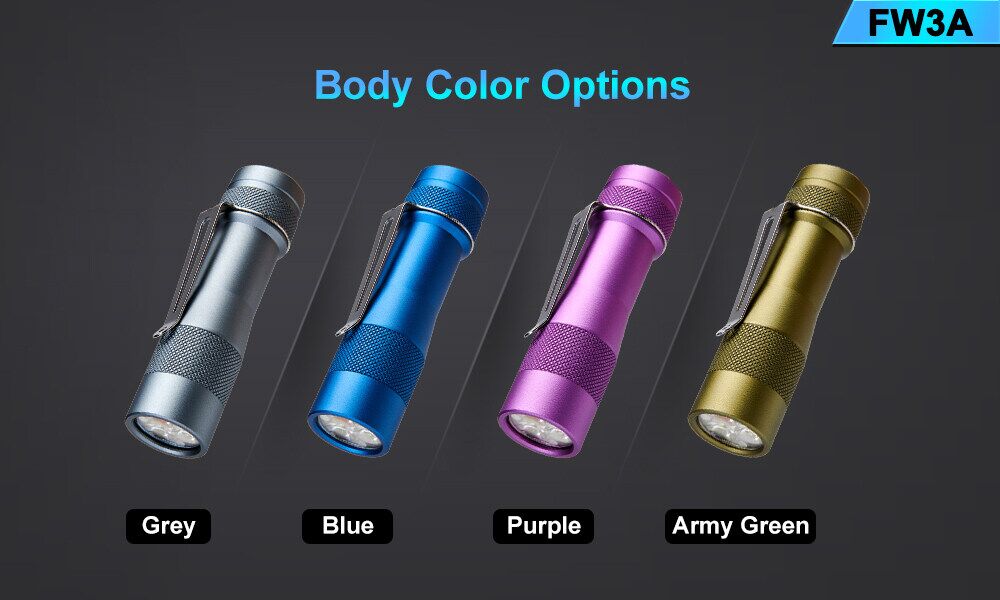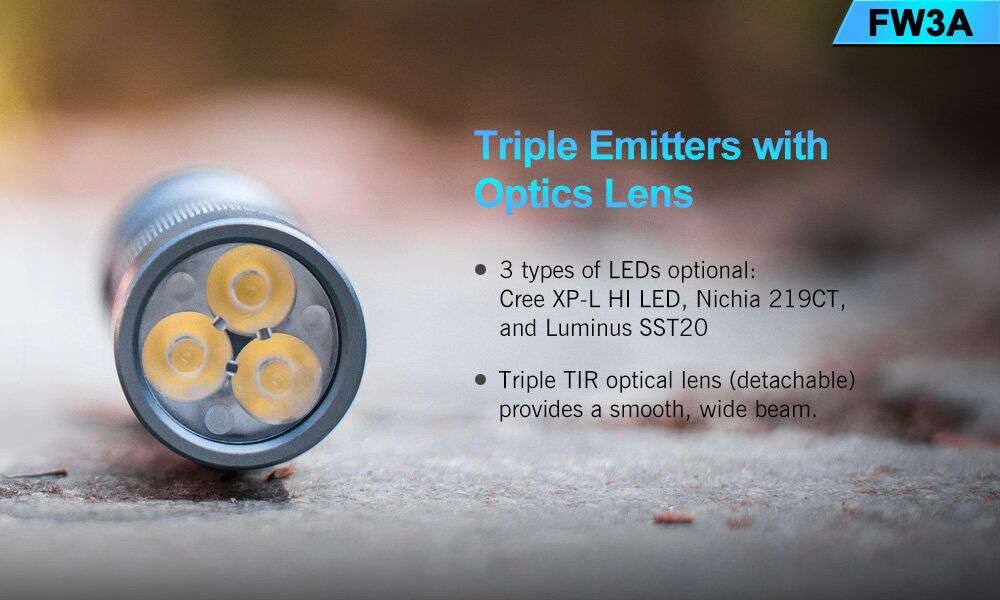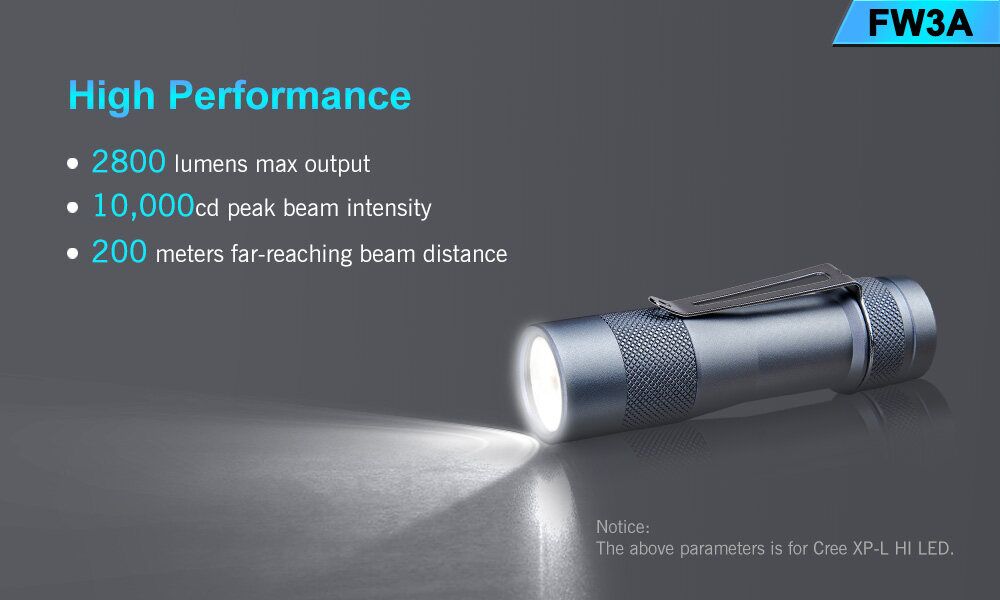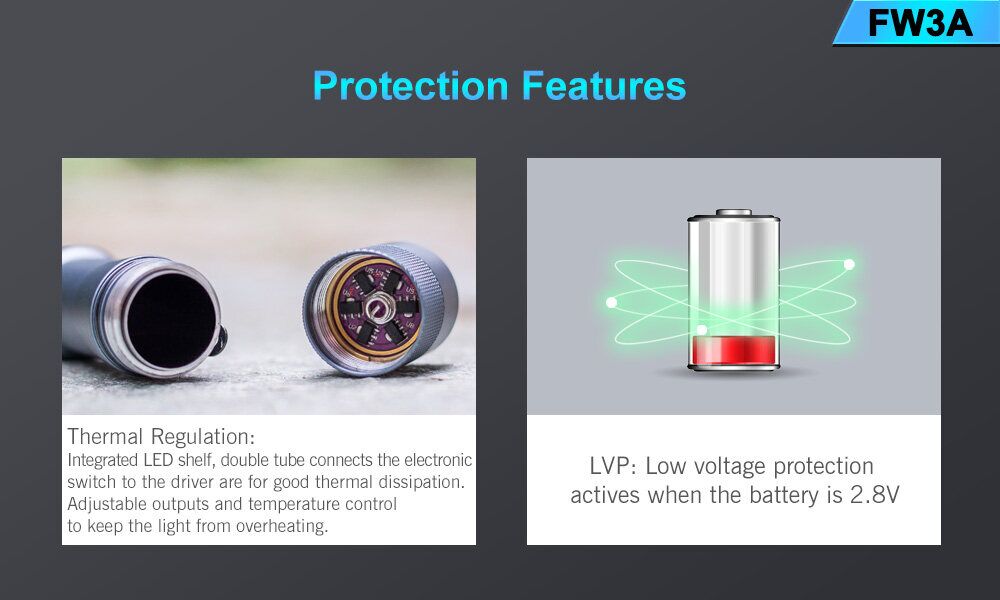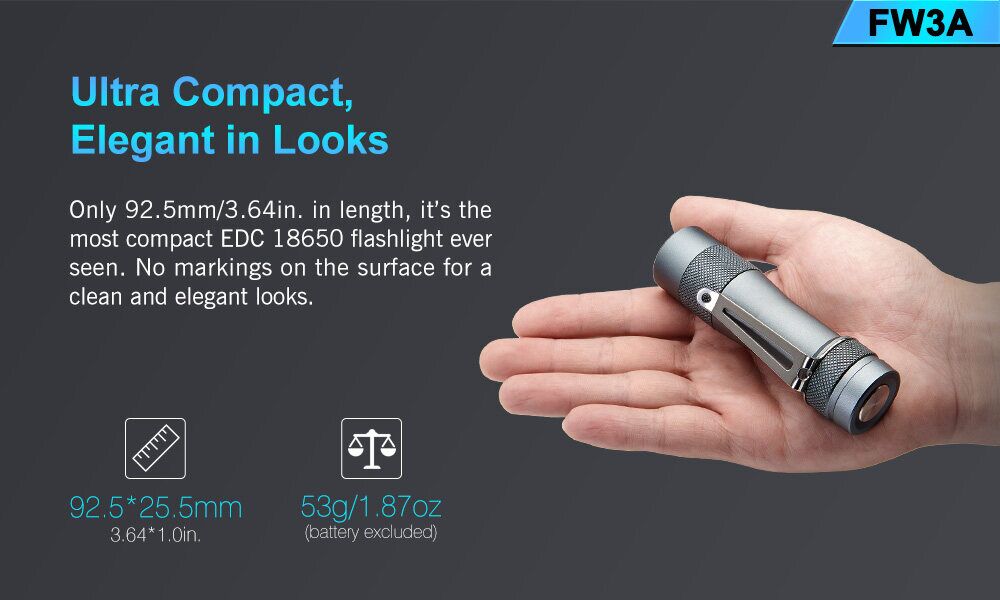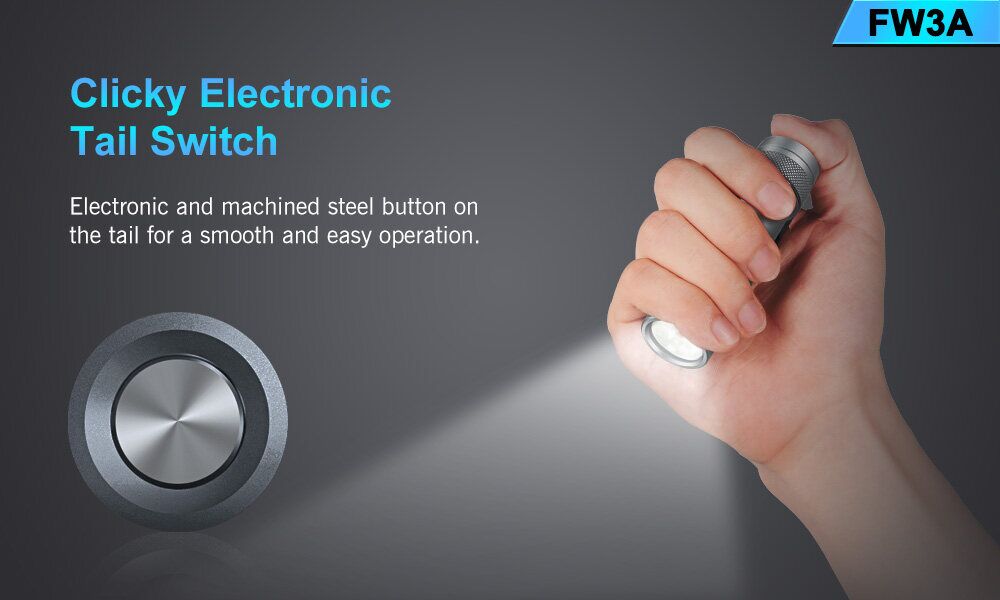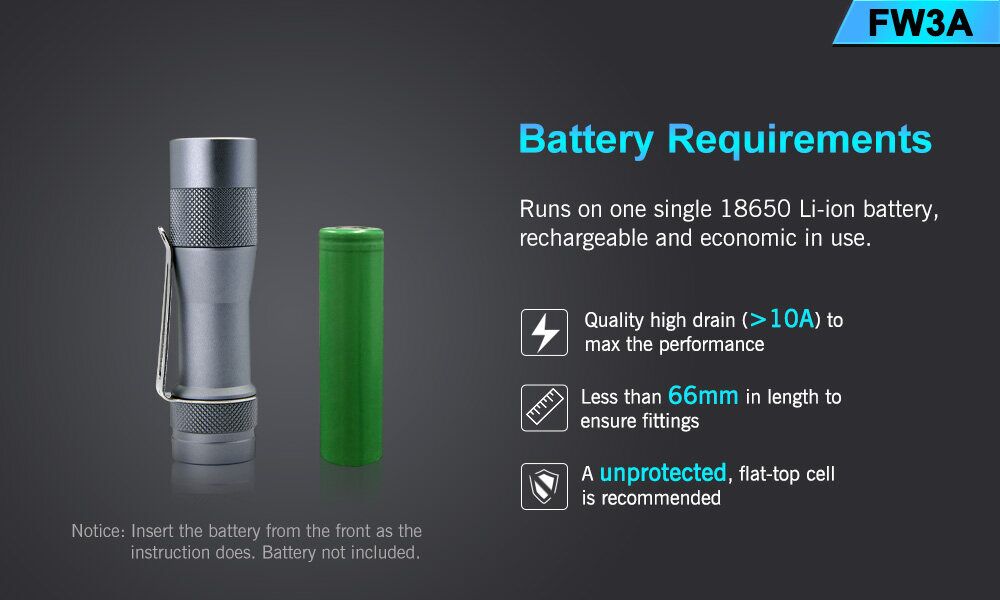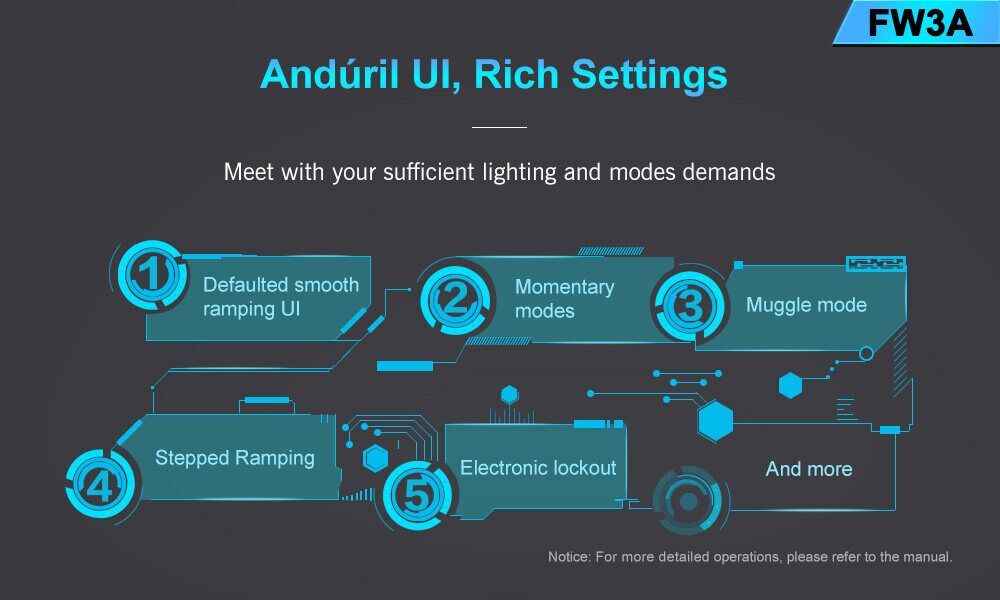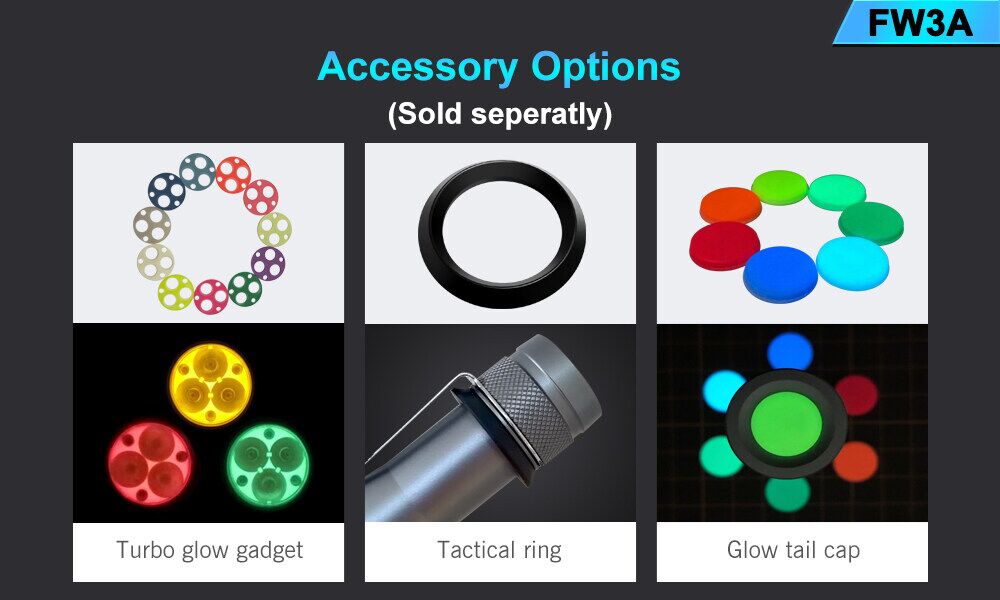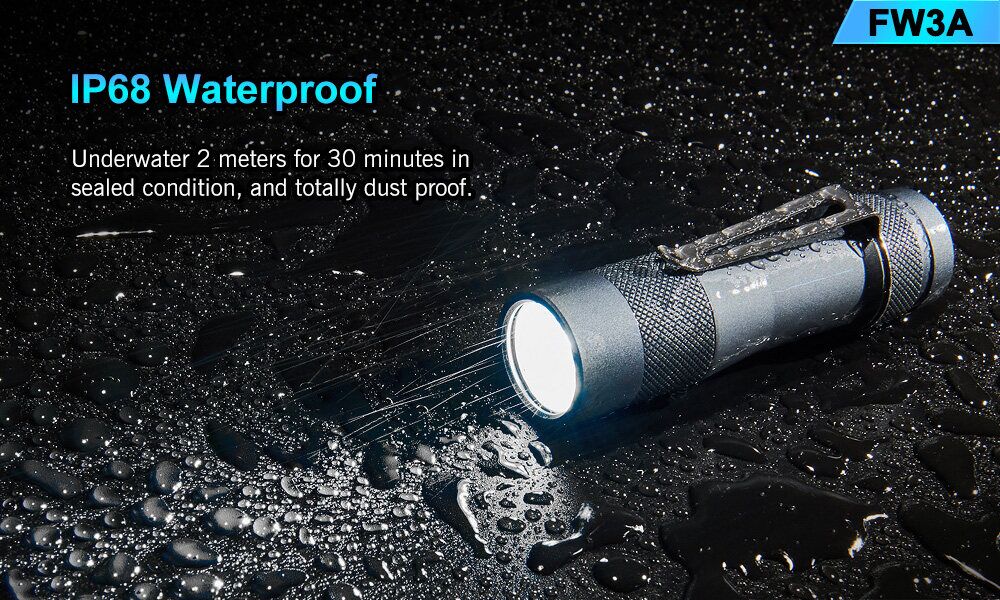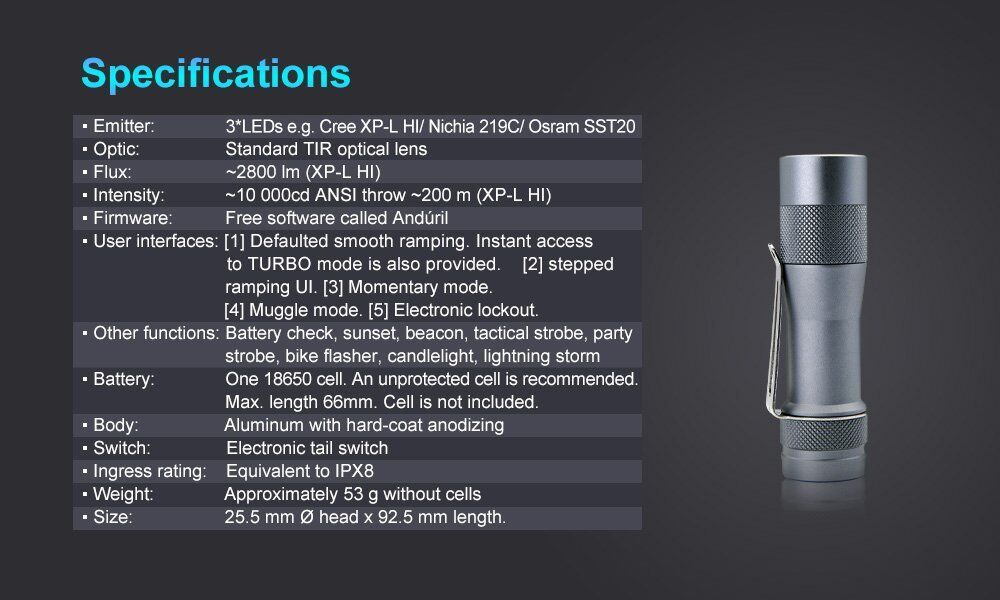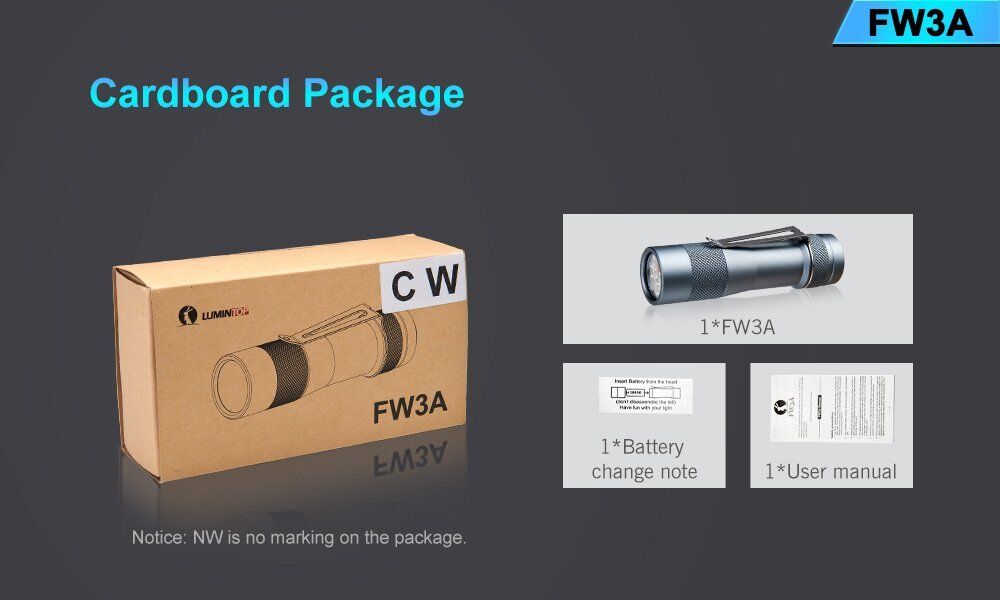 | | |
| --- | --- |
| Battery | 18350, 18650 |
| Beam Rang | 201-500m |
| LED | Nichia 219C, SST20, XP-L HI |
| Lumens Range | 1001-5000 Lumens |
| Material | Aluminum |
| Weight | 1-60g |
Features
Specifications
Emitter: 3 Cree XP-L Hi, Nichia 219C, or Luminus SST20 LED
Optic: Standard TIR Carclo 10511 (matte)
Lens: Glass with anti-reflective coating
Flux: ~2800 lm (XP-L Hi)
Intensity: ~10 000cd ANSI throw ~200 m (XP-L Hi)
Firmware: Free software called Andúril
User interfaces: [1] Defaulted SMOOTH RAMPING. Instant access to TURBO mode is also provided. [2] STEPPED RAMPING UI. [3] MOMENTARY mode. [4] MUGGLE mode. [5] Electronic LOCKOUT.
Other functions: Battery check, sunset, beacon, tactical strobe, party strobe, bike flasher, candlelight, lightning storm
Battery: One 18650 cell. An unprotected cell is recommended. Max. length 66mm. Cell is not included.
Driver: FET+7+1 driver. Low parasitic drain while OFF
Body: Aluminum with hard-coat anodizing
Switch: Electronic tail switch
Ingress rating: Equivalent to IPX8
Weight: Approximately 53 g without cells
Size: 25.5 mm Ø head x 92.5mm in length.
Reviews