FW1A
FW1A is a small yet ultra high-intensity and throw flashlight which developed from the hot sales model FW3A. It inherits the Anduril firmware and settings. By adopting a Cree XP-L HI LED and an aluminum orange peel reflector, it delivers a max 1200 lumens output and a 370 meters beam distance by a single 18650 Li-ion battery. The stainless electronic bottom switch controls various functions including smooth ramping, stepped mode setting, strobe, etc. It is an essential compact flashlight for activities including outdoor, everyday carry, etc.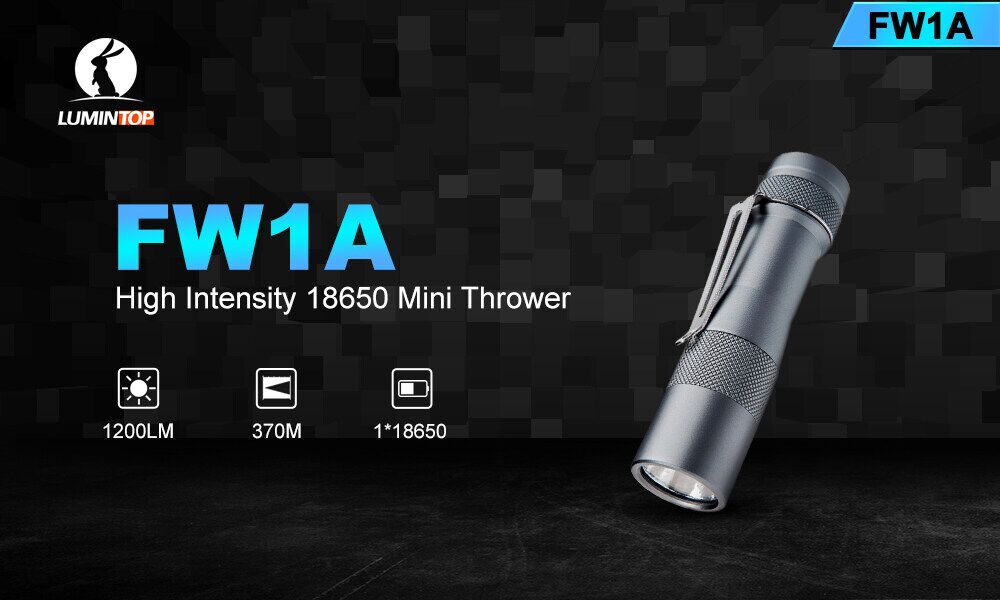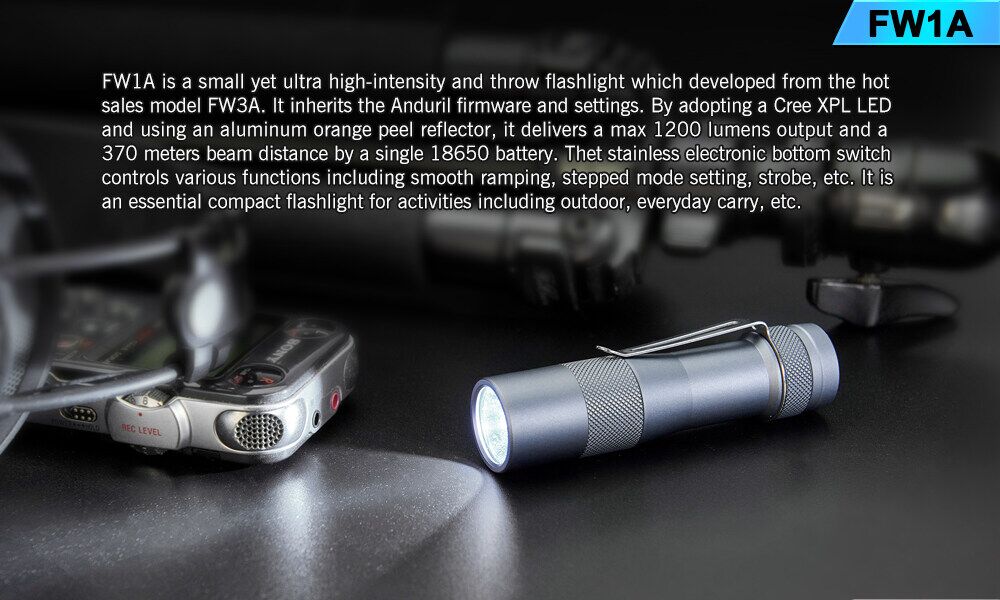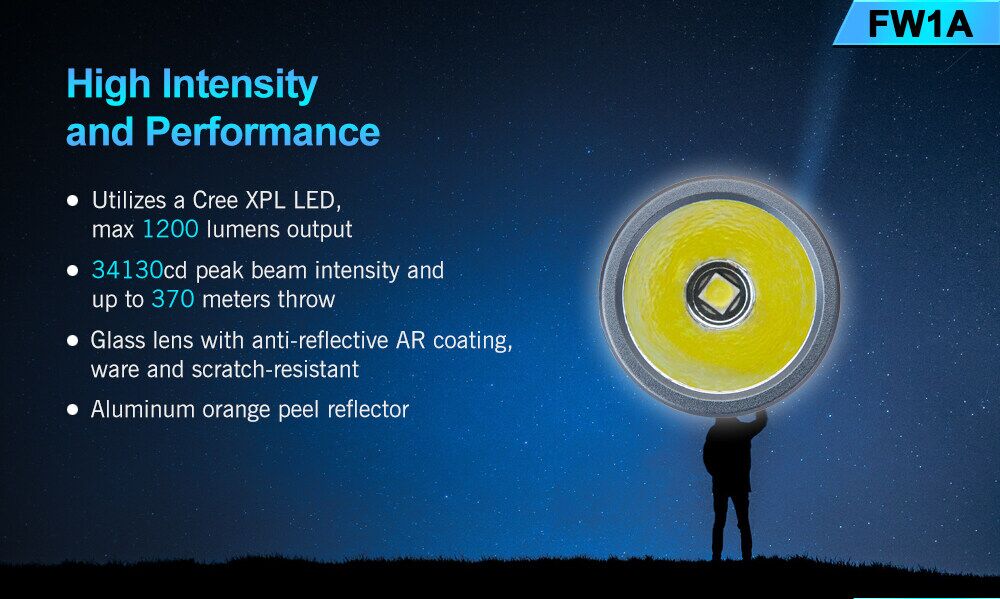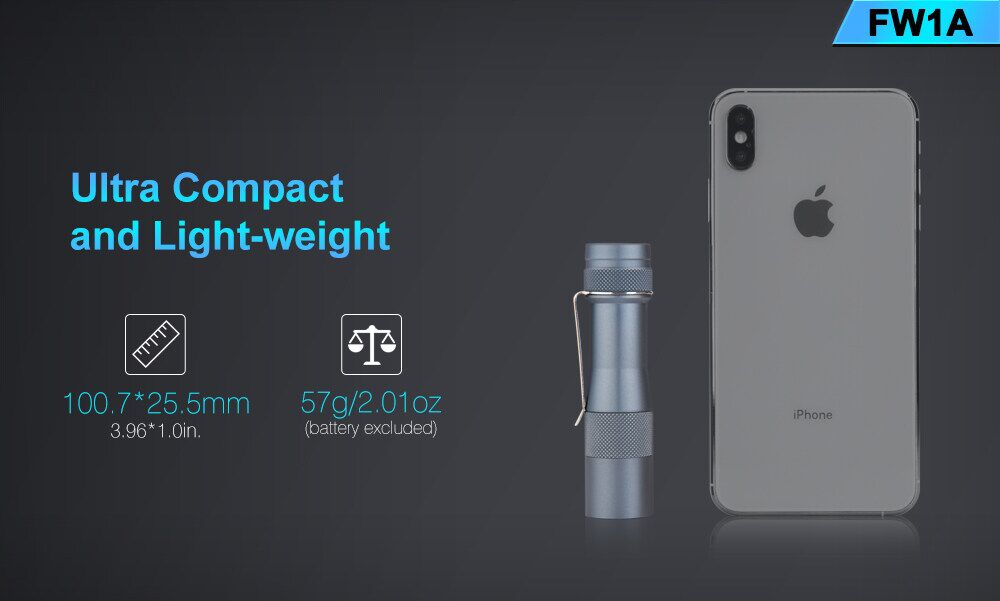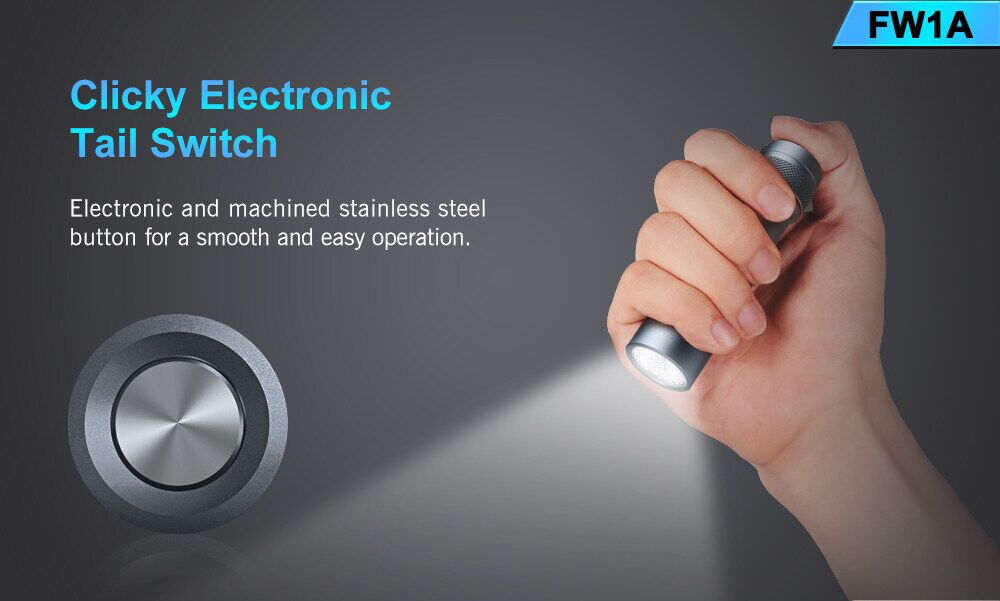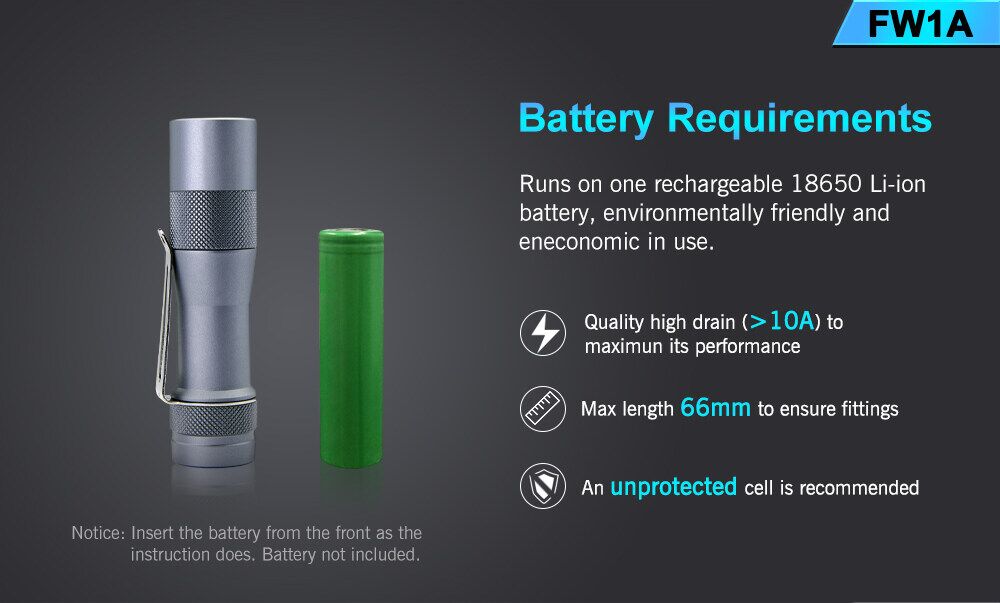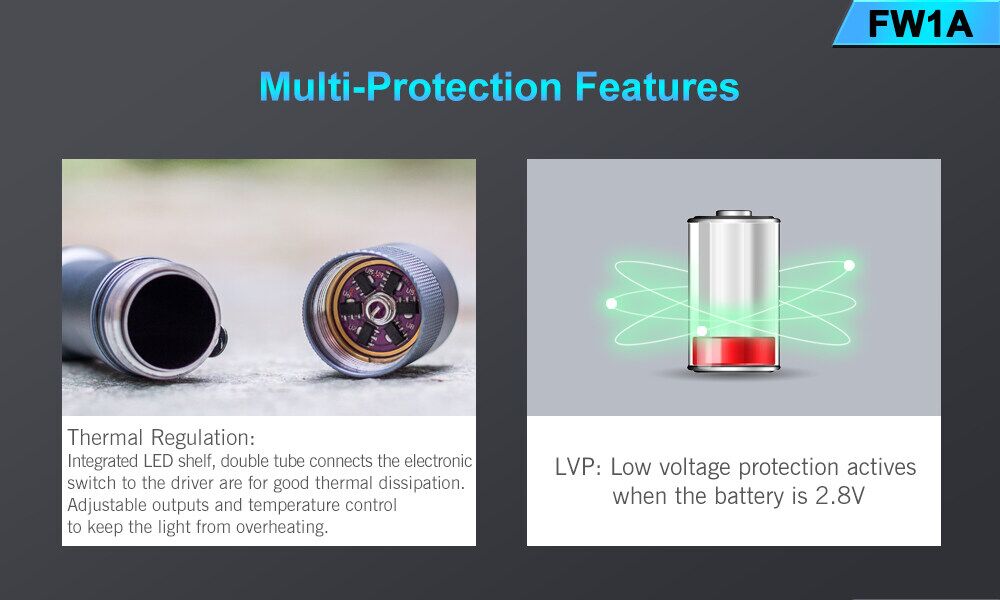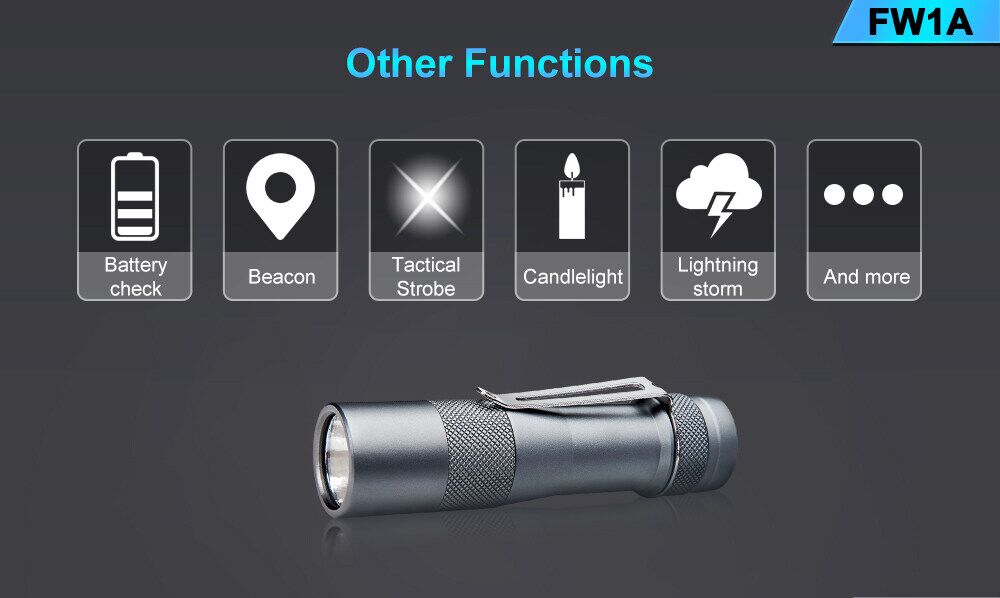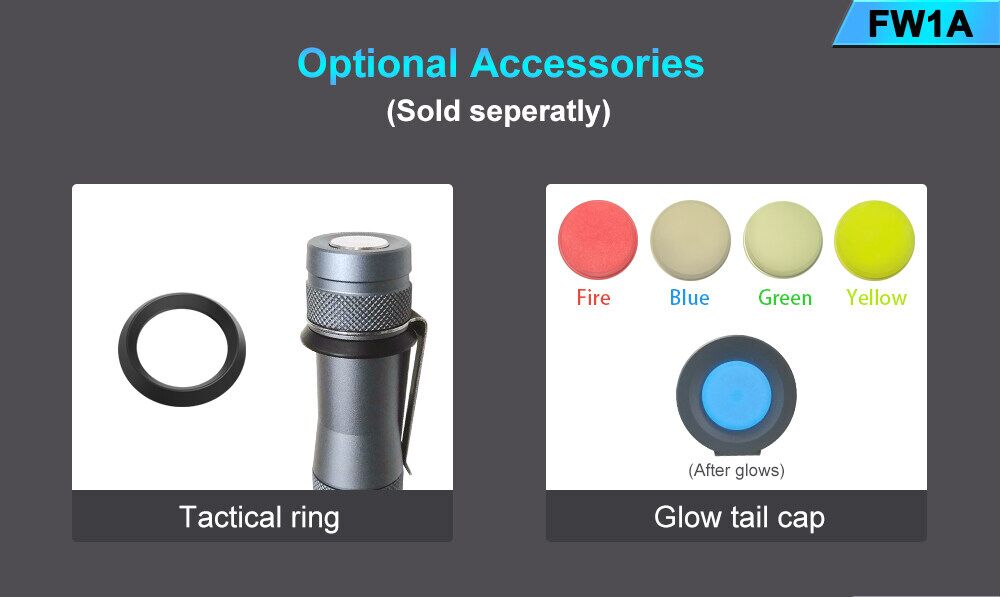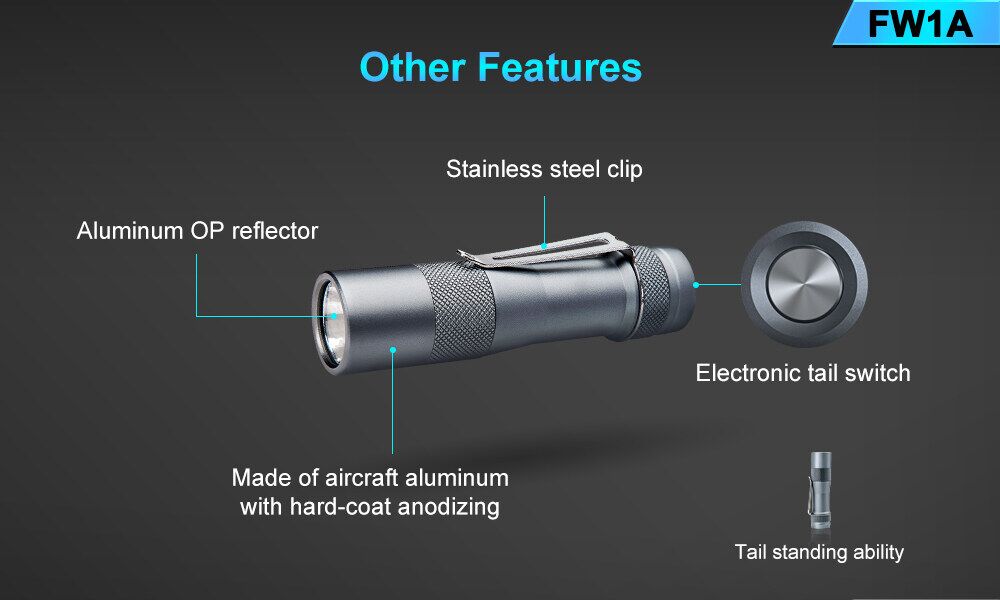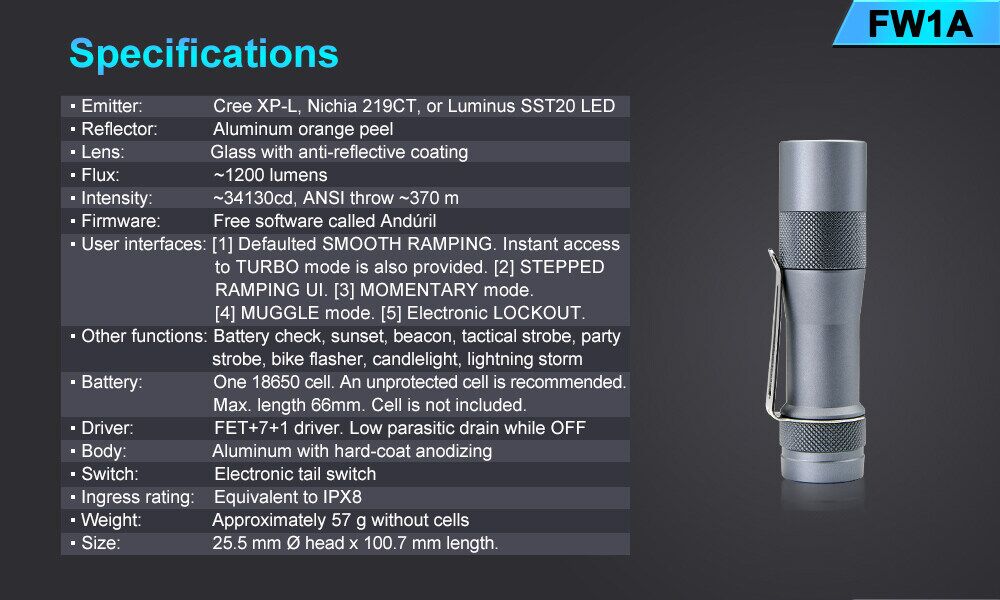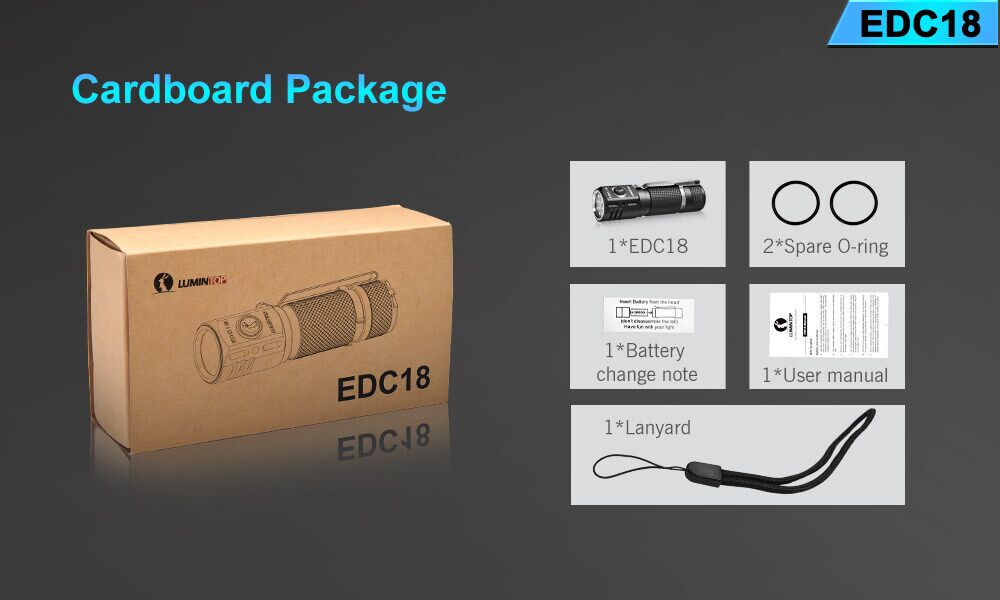 Features
Emitter: Cree XP-L, Nichia 219C, or Luminus SST20 LED with a 50,000 hours lifespan
Reflector: Aluminum orange peel
Lens: Glass with anti-reflective coating
Flux: ~1200 lumens
Intensity: ~34130cd, ANSI throw ~370 m
Firmware: Free software called And??ril
User interfaces: [1] Defaulted SMOOTH RAMPING. Instant access to TURBO mode is also provided. [2] STEPPED RAMPING UI. [3] MOMENTARY mode. [4] MUGGLE mode. [5] Electronic LOCKOUT.
Other functions: Battery check, sunset, beacon, tactical strobe, party strobe, bike flasher, candlelight, lightning storm
Battery: One 18650 cell. An unprotected cell is recommended. Max. length 66mm. The cell is not included.
Driver: FET+7+1 driver. Low parasitic drain while OFF
Body: Aluminum with hard-coat anodizing
Switch: Electronic tail switch
Ingress rating: Equivalent to IPX8
Weight: Approximately 57 g without cells
Size: 25.5 mm ? head x 100.8 mm length.
Reviews